Review frequently asked questions.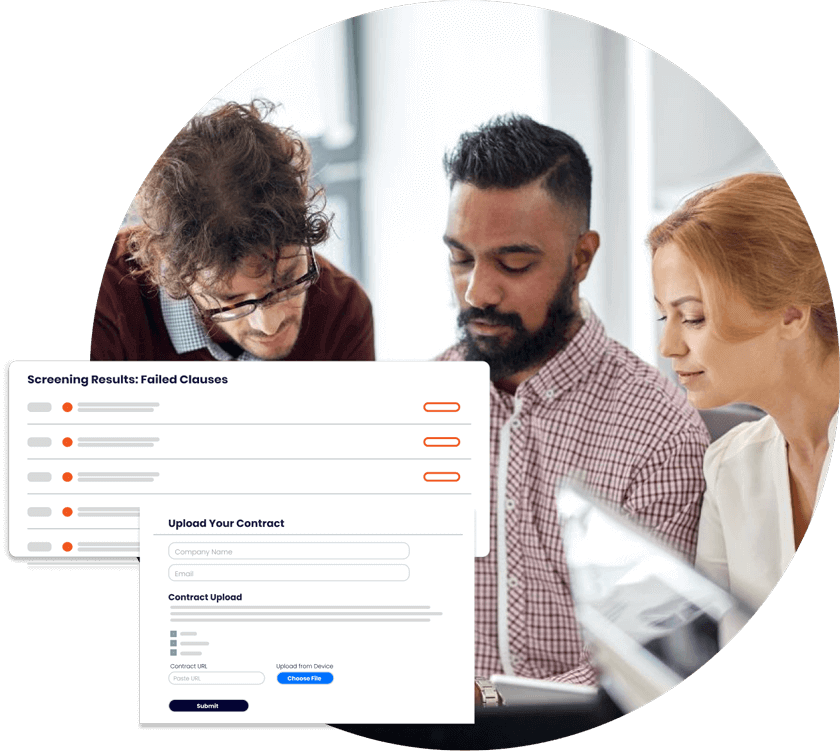 How are the favorability ratings determined?
What do the favorability ratings mean?
How is the "Category Rank" determined for contracts?
What does "Set Average" mean?
What documents were reviewed as the basis for TermScout's analysis?
What is TermScout's "Clarity Index"?
What does the "Last Updated" date mean?
What does it mean when a contract has Additional Notes?
What contractual topics does TermScout review and analyze?
How do I dispute a claim?
How is quality control handled by TermScout?
What contracts are included?
Does TermScout provide legal advice?
How do I reset my password?
How do I add seats to my account?
If I've given someone a seat on my account, how do they access it?
How do I view past invoices and billing details for my subscription?
How do I update my subscription?
How do I view single contracts that I've purchased?
Do I have to pay to use TermScout?
If I purchase a subscription, can others at my company access my account?
How can I improve my rating?
How do I request to add a contract to the publically available TermScout database?
How do I know when my contract request has been completed?
Can I request a non-publicly available contract to be reviewed by TermScout?
Can I expedite a contract review?
How do I partner with TermScout?
How do I get my contract to show up on TermScout?