Do more with your limited legal resources.
Human-backed contract reviews with 99% accuracy.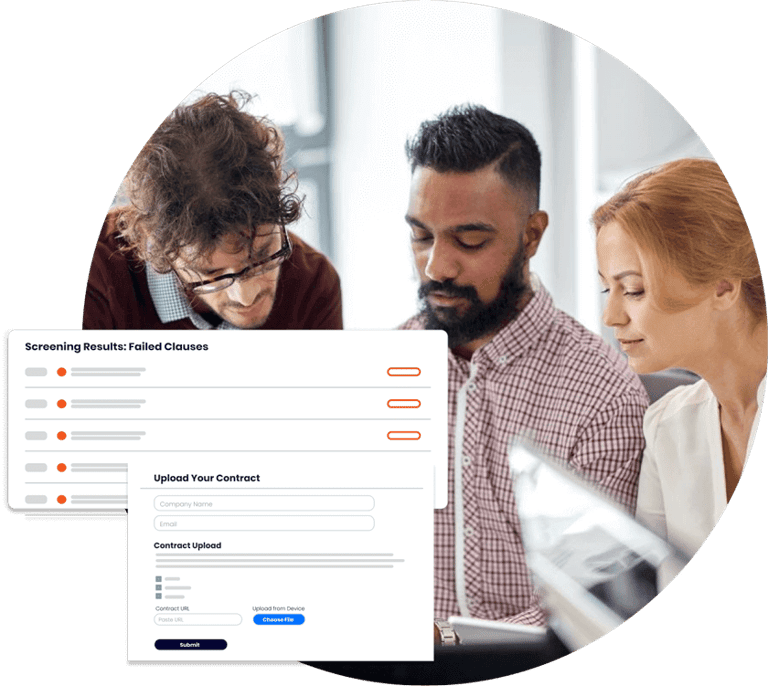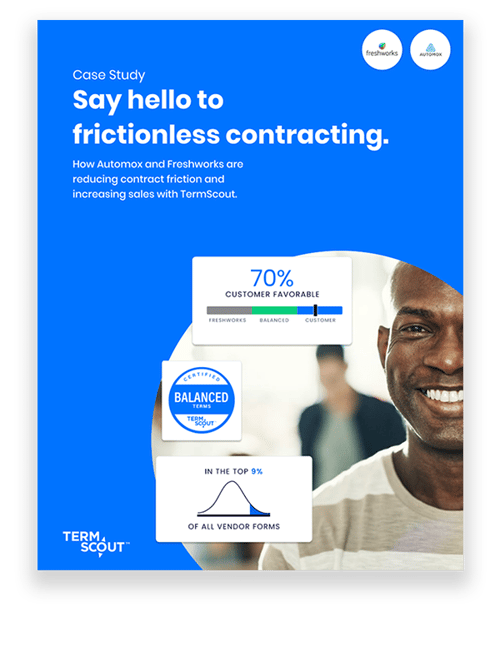 How does TermScout impact your bottom line?
Legal tech solutions proven to fuel sales.
Get More Deals Done on Your Paper
Everyone prefers to work off their own paper, but a number of factors go into determining whose paper is best for a given transaction. TermScout's Benchmark and Certify products offer a proven path to doing more deals on your paper with fewer redlines. Your team and their counter-parties will thank you for it.
Create Competitive Advantage
The best legal teams have optimized their templates to strike the perfect balance between risk and speed. Their contracts are objectively better than those of their competitors, and their sales people are proud to present their terms and quickly close the deal. Read how TermScout Certification partners are reducing negotiations by 30+%.
Expedite Contract Reviews
Manually reviewing and negotiating every single contract has become an operational nightmare. TermScout's Triage service expedites the contract review process by quickly identifying which provisions are out of market and which ones violate your playbooks. Eliminate manual labor, decrease human error, and improve the review process all at once.
Drive More Revenue
TermScout helps sales teams close deals 3x faster by dramatically reducing friction in contract negotiations. Templates that are certified by TermScout are less likely to be heavily negotiated because we help your counter-parties understand the benefits of signing on your terms. When dealing with third-party paper, Triage helps minimize escalations to legal by separating issues that fail and pass your legal department's pre-approved acceptance criteria.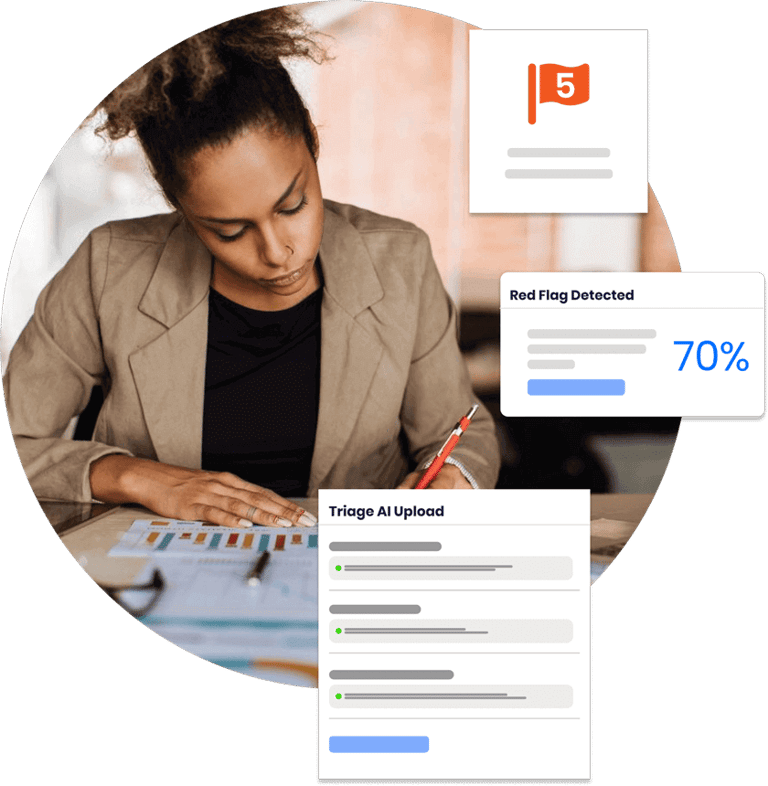 Artificial Intelligence + Contract Experts
Part human, part science, near-perfect accuracy. Our contract review process combines the best of both worlds to deliver structured data needed to navigate contracts with confidence. We make it simple:
Upload a contract, or find one that's already in our database.
Watch our AI Predict™ tools break each contract into answers to every question that matters.
Rest assured that our contract experts QC and Verify™ everything we do.
Conquer the world with your new contract data because knowledge is power, and nobody understands contracts like you do.
Welcome to frictionless contracting.
Click to explore the world's best contracts.
Ready to build your custom quote?
Contact our client solutions team today.
Everyone says their contracts are great, now you can prove it with third-party validation. Certified Contracts can Reduce Negotiations by up to 30%.