Verified™ Contract Reviews
Human-backed contract reviews with 99% accuracy.
Struggling with third-party paper? Meet the world's most accurate and reliable third-party contract screening solution that uses AI and real attorneys: Triage.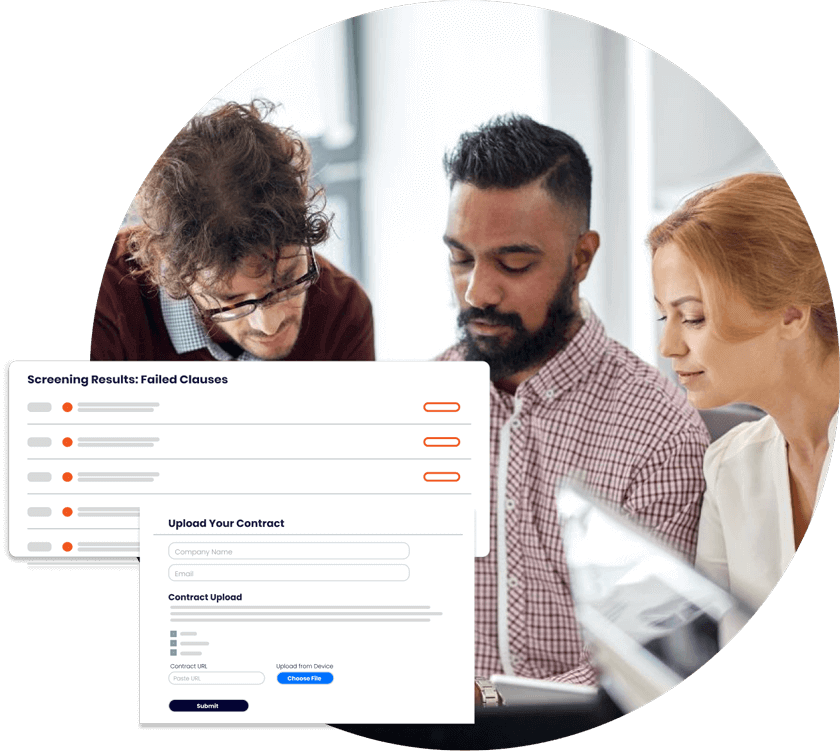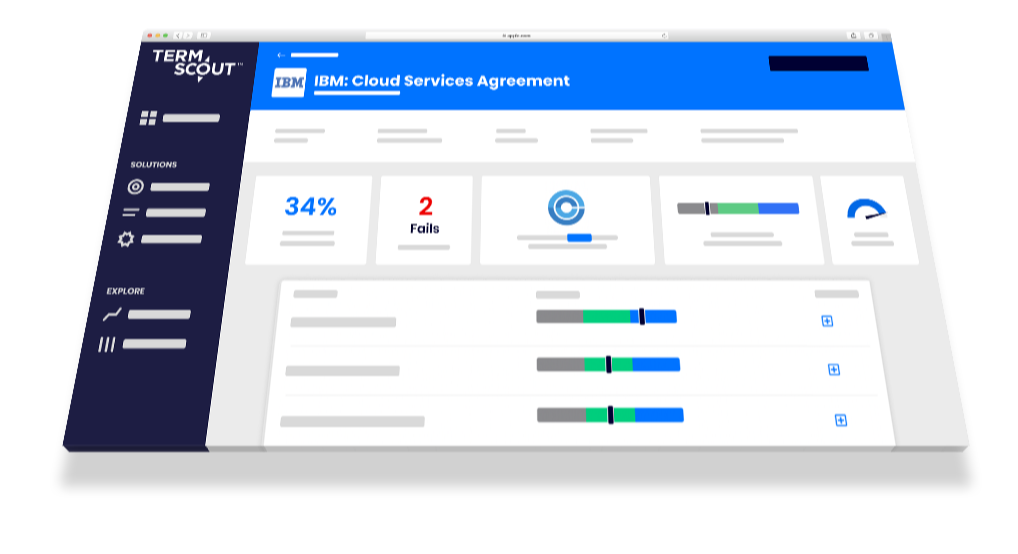 Artificial Intelligence + Contract Experts
Part human, part science, near-perfect accuracy. Our contract review process combines the best of both worlds to deliver structured data needed to navigate contracts with confidence. We make it simple:
Step 1
Upload a contract, or find one that's already in our database.

Step 2
Watch our AI Predict™ tools break each contract into answers to every question that matters.

Step 3
Rest assured that our contract experts QC and Verify™ everything we do.

Step 4
Conquer the world with your new contract data because knowledge is power, and nobody understands contracts like you do.
Keep your attorneys focused on the big picture.
You wouldn't send someone with a common headache to a brain surgeon any more than you would send most common contracts to legal. But without a proper triage system, you don't know which contracts have brain tumors, and which just need some aspirin.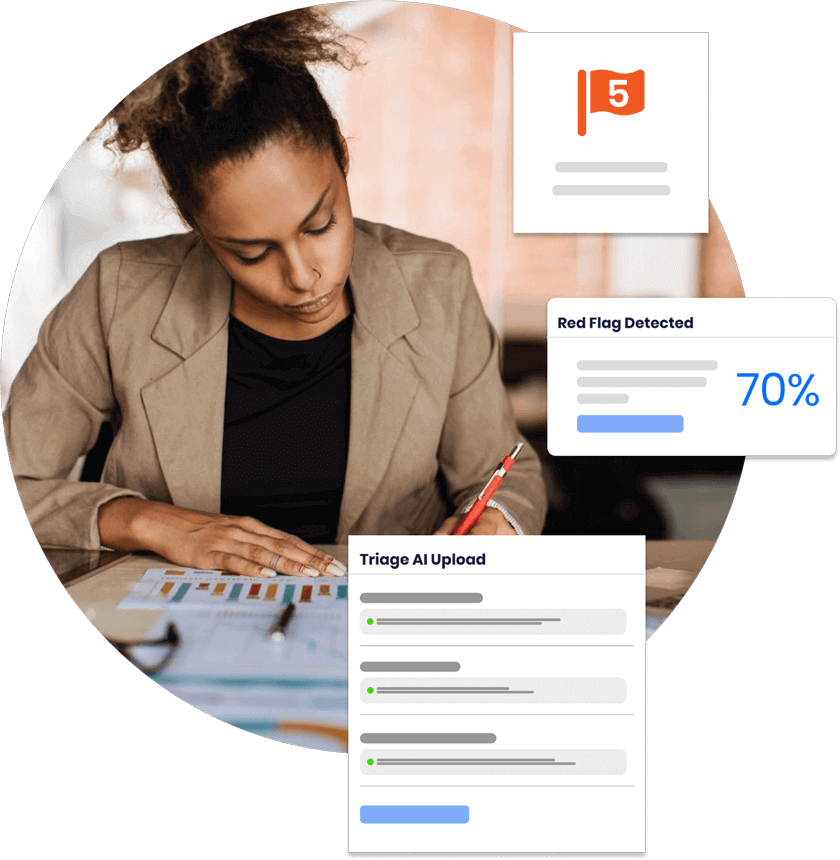 Getting started is simple.
1 | Align
We work with you to build your playbook of terms that matter most to you when signing third-party contracts. This allows us to program your contract acceptance criteria into our software and customize your review.
2 | Review
We analyze your inbound third party contracts using our proprietary AI + HI methodology and identify which of your criteria are and are not met with 99% accuracy.
3 | Report
We report our findings to you in user-friendly formats, complete with citations to back up every statement we make.
4 | Route
Use Triage to automate the routing of third-party contracts to the right parties in your organization. Route great contracts straight to signature, and ensure egregious ones get the legal attention they need.
5 | Negotiate
When you need to negotiate, you'll have unprecedented market data to support you. See a list of the most egregious sub-market provisions and understand what the vendor's competitors are offering. Stop bringing anecdotal data to your negotiations — start using real data.