AI Contract Review Tools Backed by
Market Data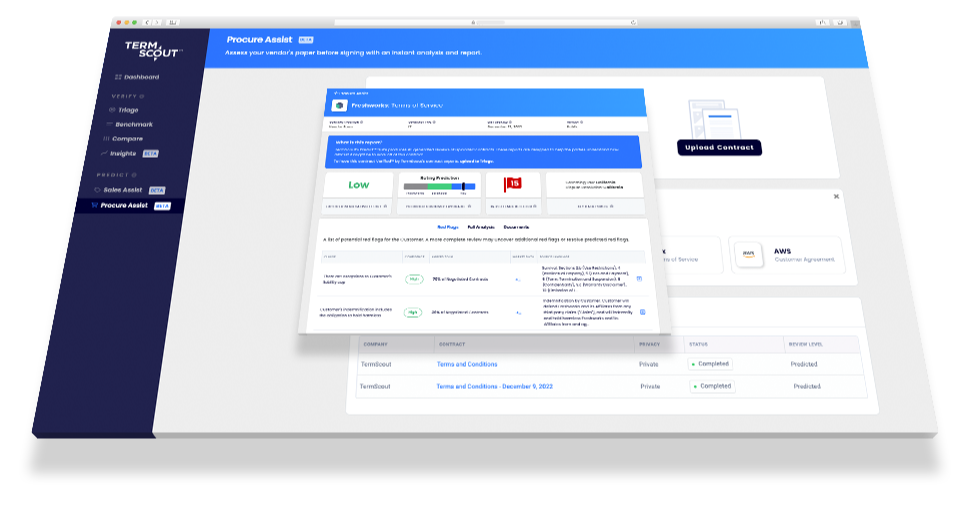 Select a publicly hosted contract to view a Procure Assist pure AI Predicted™ report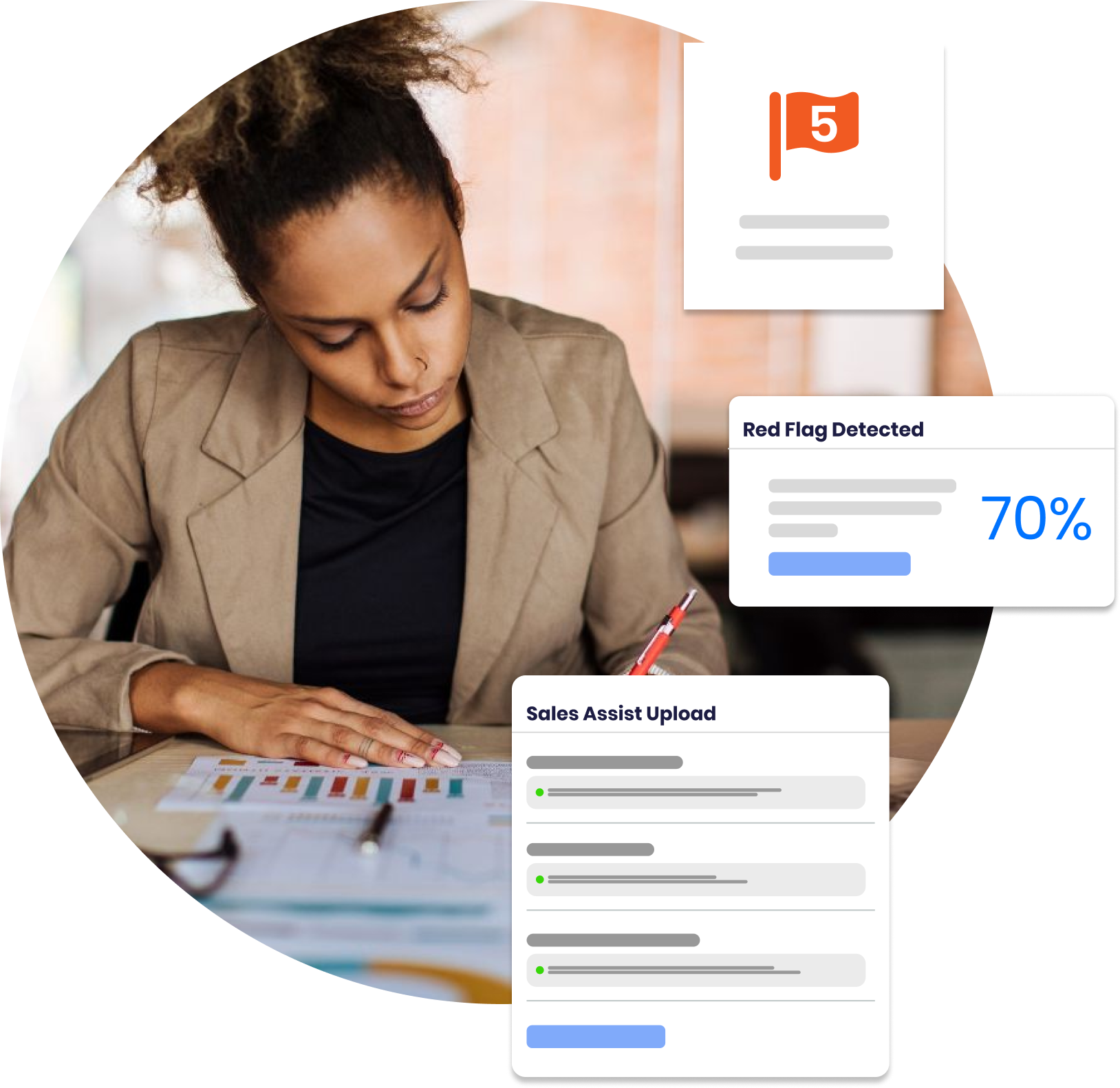 No more bugging legal with first pass reviews.
The Predict™ Suite empowers legal, sales, and procurement teams to estimate the negotiating effort that would be required to work off of a proposed IT contract in a matter of seconds.
You can quickly upload and review critical information about contracts within the TermScout platform, without the wait time associated with your standard contract review process.
This means that in just minutes, you can determine if you should sign on your counterparty's paper and have the ability to provide data-driven rationale as to why you can or cannot execute that contract!
AI first pass reviews built to fuel sales.
+ Estimate how hard any IT contract will be to negotiate.
+ See how your counterparty's paper compares to market on a number of key provisions.
+ Get a list of potential red flags that could cause slow-downs during negotiations.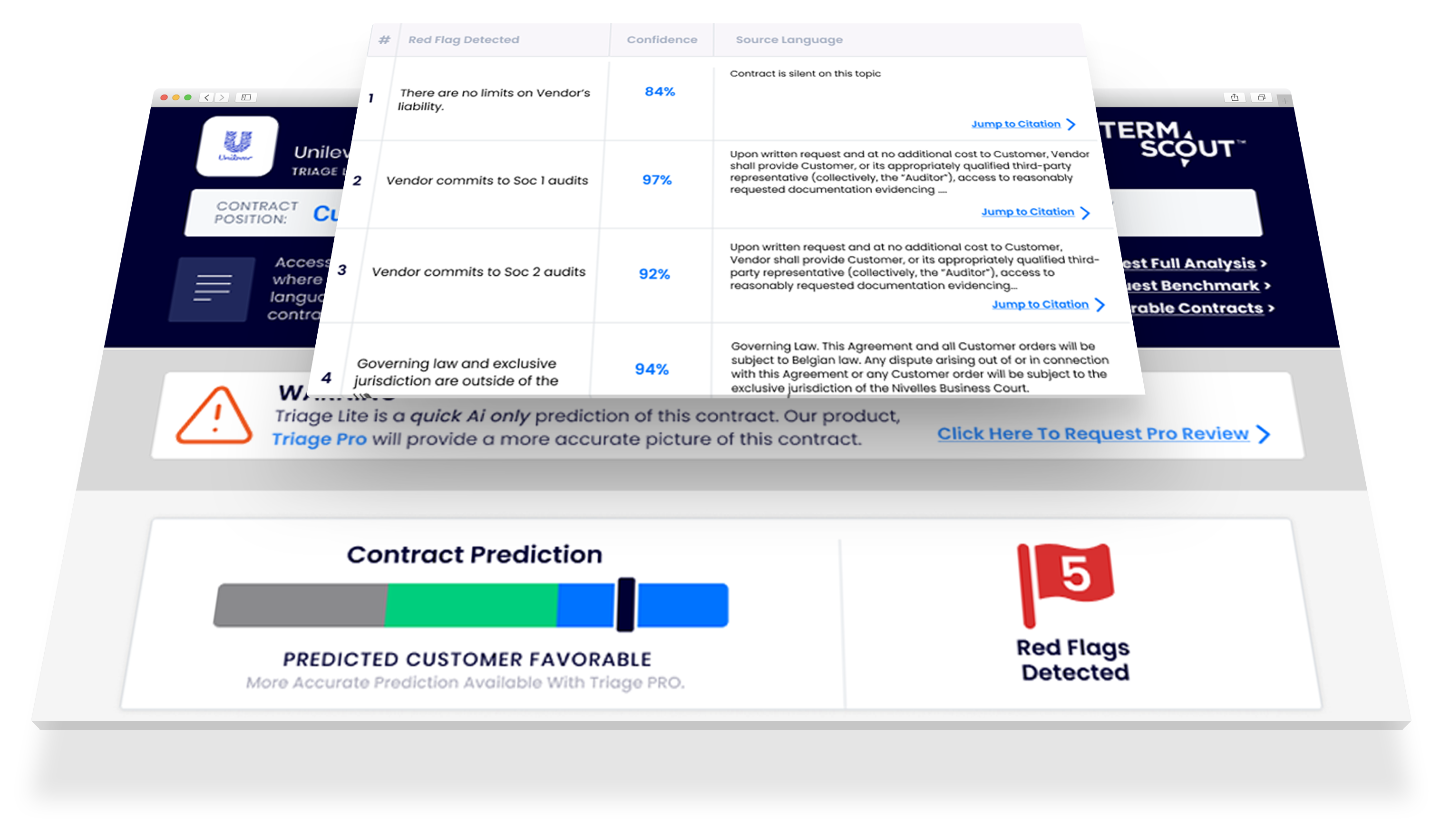 Predict™ thousands of contracts on the Verified™ contract database.