See how any contract stacks up against the market.
You wouldn't take a case without doing legal research. Drafting or signing a contract without knowing what's market is no different. Use data from thousands of contracts to make your contracts reasonable.
Benchmark is free for all users. No credit card required.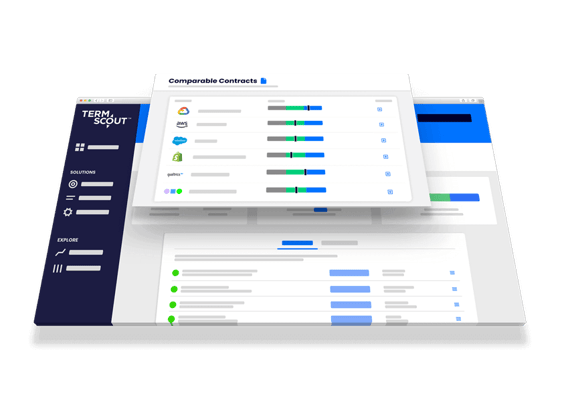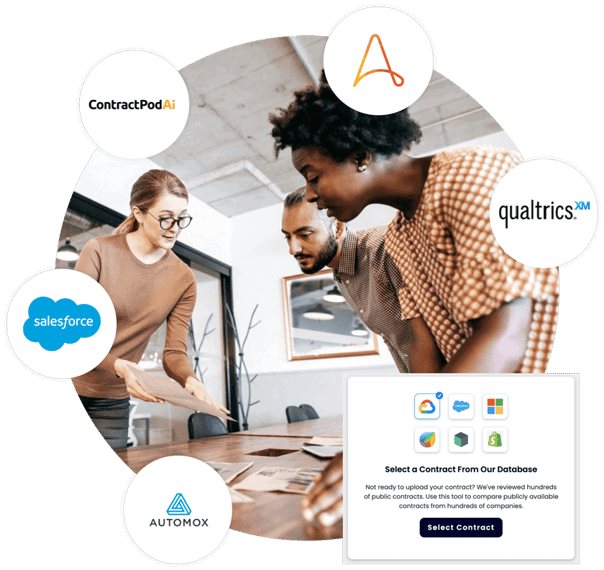 Analyze robust contract market data.
Gain peace of mind when drafting your contracts by benchmarking your terms against market data. TermScout's collection of contract data is automatically updated by the second, giving you the ability to draft competitive contracts and close business faster.
Remain compliant as you scale.
Reduce risk and improve your reputation.
When it comes to your own templates, you can't afford not to know what's market. Drafting contracts without research increases your chance of malpractice, destroys your reputation, and prevents you from closing deals against more favorable competitors. Contract benchmarking with TermScout eliminates these worries so you can take your life back.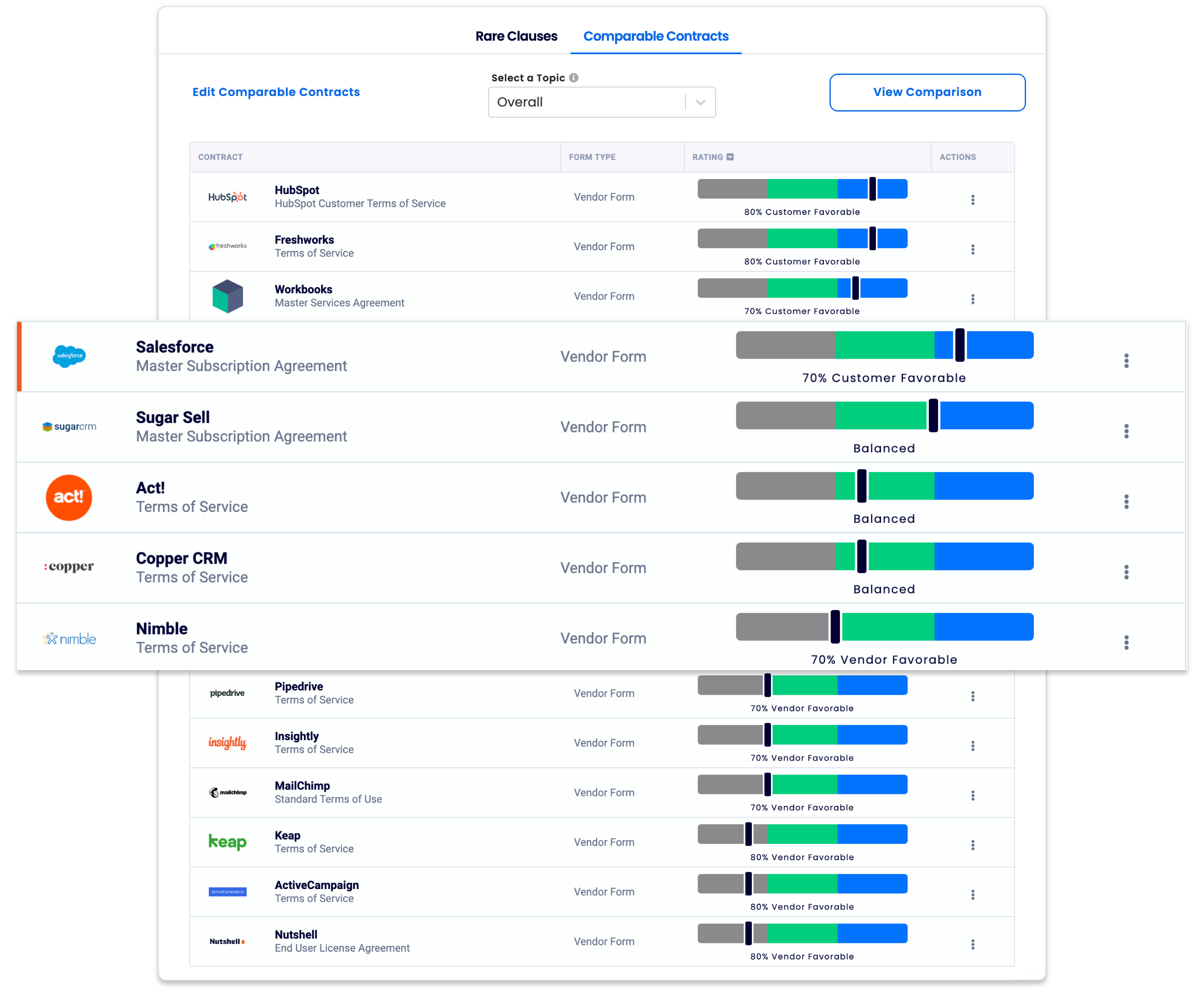 The Benchmarking process is simple.
1 | Gather Data
TermScout adds thousands of new data points every single day to the world's richest source of market data. Sit back and let us collect the data so you can confidently understand what's market.
2 | Upload Contract
Upload your own contract or a third-party contract to our platform and let us analyze it using our proprietary AI (artificial intelligence) + HI (human intelligence) methodology.
3 | Compare Contract
We analyze your contract across desired provisions and compare it against agreed-upon peer companies and the world's richest market data on contract terms.
4 | Optimize Contract
With hundreds of verified data points at your fingertips, you can optimize your contract templates to strike the desired balance between risk and speed to create a competitive, appealing contract.