Welcome to your personal contract clause database.
TermScout Insights gives users a negotiation tool that allows you to look into what is standard for contracts.
Insights is free for all users. No credit card required.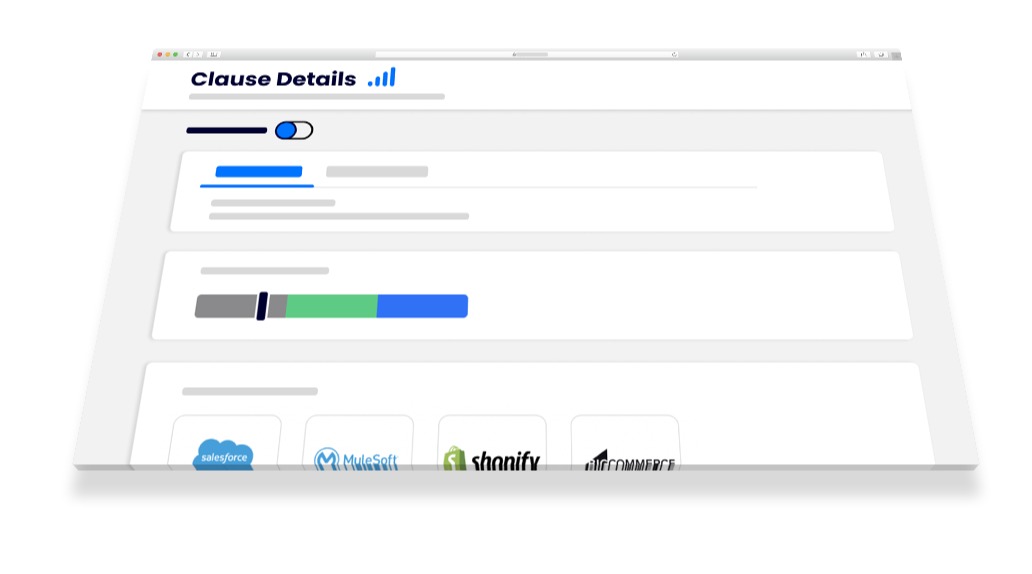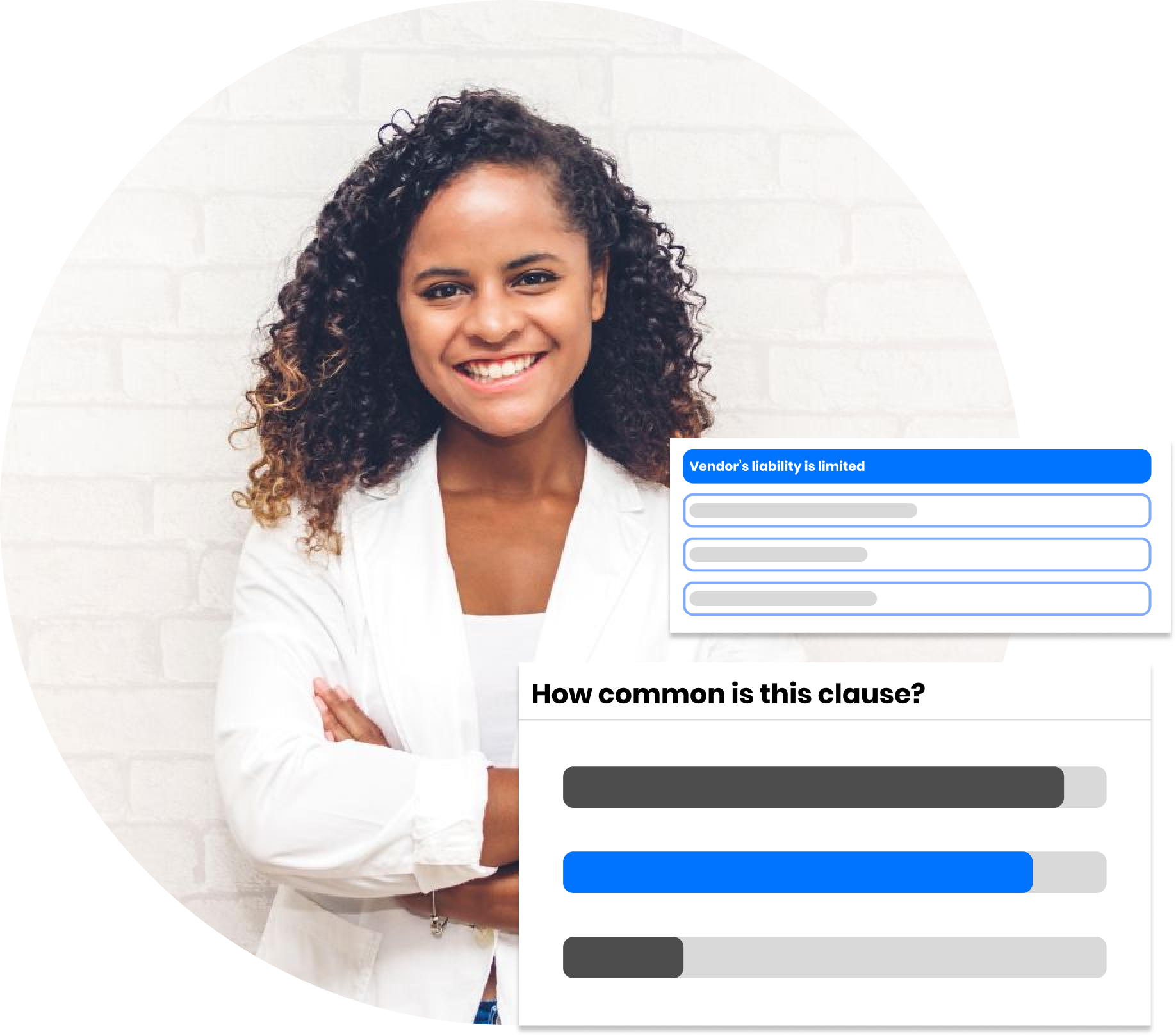 Boost your negotiating power.
By knowing what contract language is common in the market, you can avoid signing unfavorable terms and remain aware of what provisions you and your business are likely to run into throughout negotiations.
Never question what is market again.
Wonder how common a clause is or who it favors in a contract? Our database of hundreds of negotiated contracts gives our users the ability to see granular data about specific provisions. Users can also see what other companies have a specific clause in their contract and benchmark their terms against their competitors.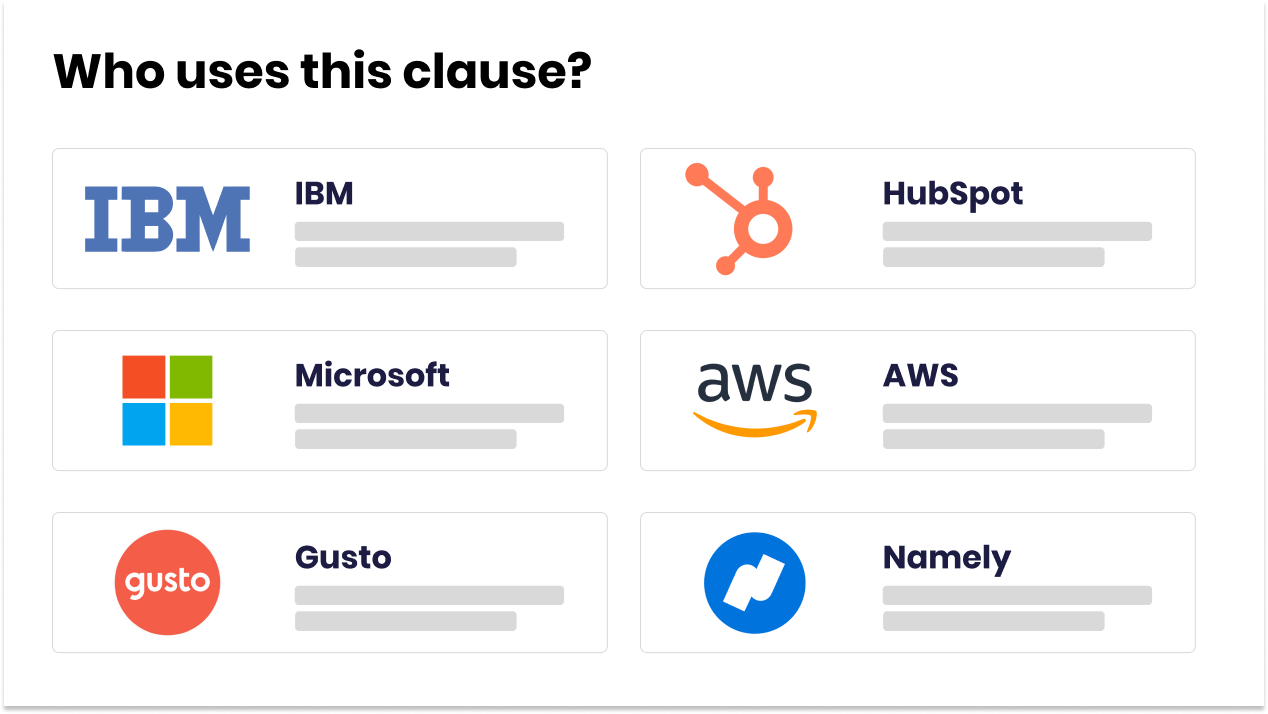 Welcome to frictionless contracting.
Click to explore the world's best contracts.
With TermScout Insights, you can easily compare your terms against thousands of publicly available contracts. Use Insights to create the best contract possible that you can confidently stack up against your competitors.