ELIMINATE CONTRACT NEGOTIATIONS
The World's #1 AI Contract Review Software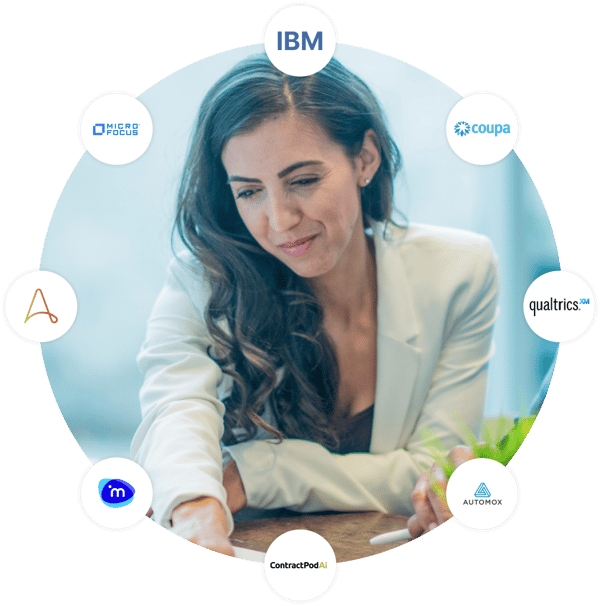 Turning contracts into data.
Explore and compare thousands of contracts.
TermScout users gain unparalleled insights into their own contracts, but that's only half of it. All TermScout users get access to TermScout's Verified™ Public Database, consisting of millions of data points from thousands of public contracts, plus the largest set of anonymized and aggregated negotiated contracts in the world.
Want to understand what's market?
Understand how your paper stacks up.
Every piece of competitive intelligence is crucial when it comes to closing business, and your contracts are no exception. Benchmarking your contracts against competitors allows you to know what's market and draft best-in-class contracts optimized to find the perfect balance between speed and risk.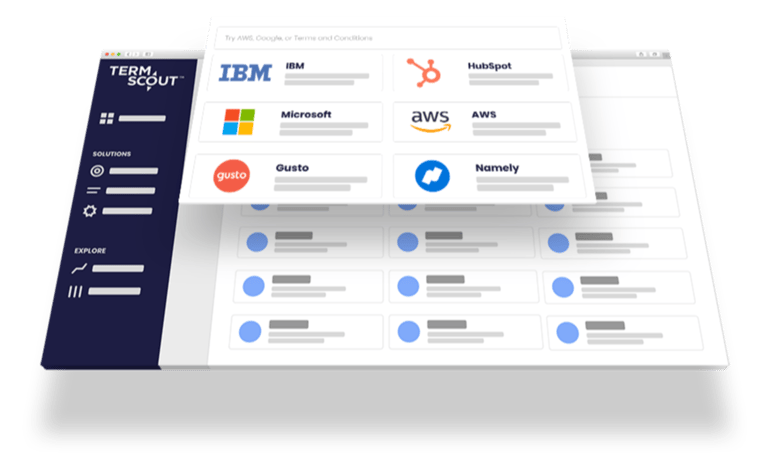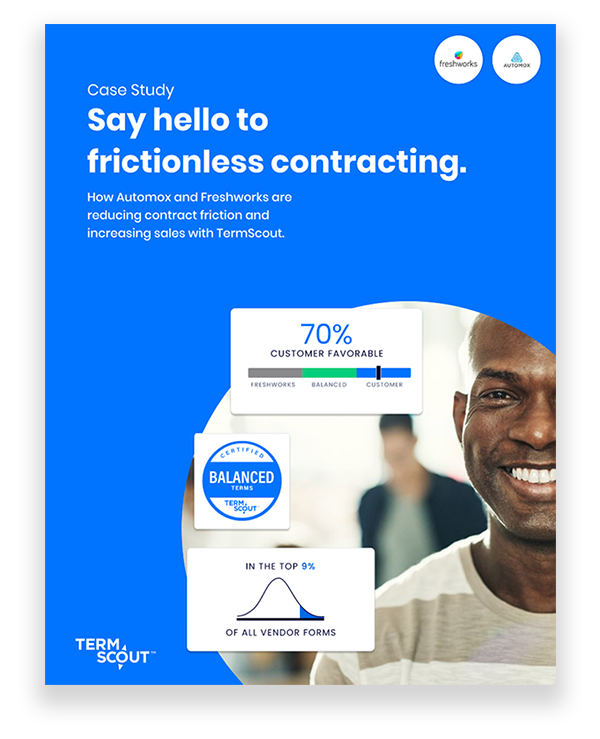 How does TermScout impact your bottom line?
Align legal, sales, and procurement to close more deals.
Get More Deals Done on Your Paper
Everyone prefers to work off their own paper, but a number of factors go into determining whose paper is best for a given transaction. TermScout's Benchmark and Certify™ products offer a proven path to doing more deals on your paper with fewer redlines. Your team and their counter-parties will thank you for it.
Reduce Contract Risk
Benchmark and Certify™ get more deals done on your paper, which is the best way to reduce contract risk. When you have to work on third-party paper, Triage filters out the riskiest contracts and makes sure they get the attention they need. Our contract clause database ensures you're always arguing with true market data.
Create Competitive Advantage
The best legal teams have optimized their templates to strike the perfect balance between risk and speed. Their contracts are objectively better than those of their competitors, and their sales people are proud to present their terms and quickly close the deal. Read how TermScout Certification partners are reducing negotiations by 30+%.
Expedite Contract Reviews
Manually reviewing and negotiating every single contract has become an operational nightmare. TermScout's Triage service expedites the contract review process by quickly identifying which provisions are out of market and which ones violate your playbooks. Eliminate manual labor, decrease human error, and improve the review process all at once.
Drive More Revenue
TermScout helps sales teams close deals 3x faster by dramatically reducing friction in contract negotiations. Templates that are certified by TermScout are less likely to be heavily negotiated because we help your counter-parties understand the benefits of signing on your terms. When dealing with third-party paper, Triage helps minimize escalations to legal by separating issues that fail and pass your legal department's pre-approved acceptance criteria.
Welcome to frictionless contracting.
Click to explore the world's best contracts.
What is the Verified™ Public Database?
The most trusted contract market data in the world.
The Perfect Combination of Artificial Intelligence + Contract Experts
Every contract in our global contract Database has been carefully reviewed, structured, and Verified™ by both AI and contract experts. This hybrid approach delivers 99% accuracy, so you know exactly what is and is not in each of these public contracts.