Contract Playbook Solutions
Create negotiation efficiency by empowering your sales and procurement teams to compare every new contract to your specific risk profile without involving legal.
Standard playbooks are free for all users. No credit card required.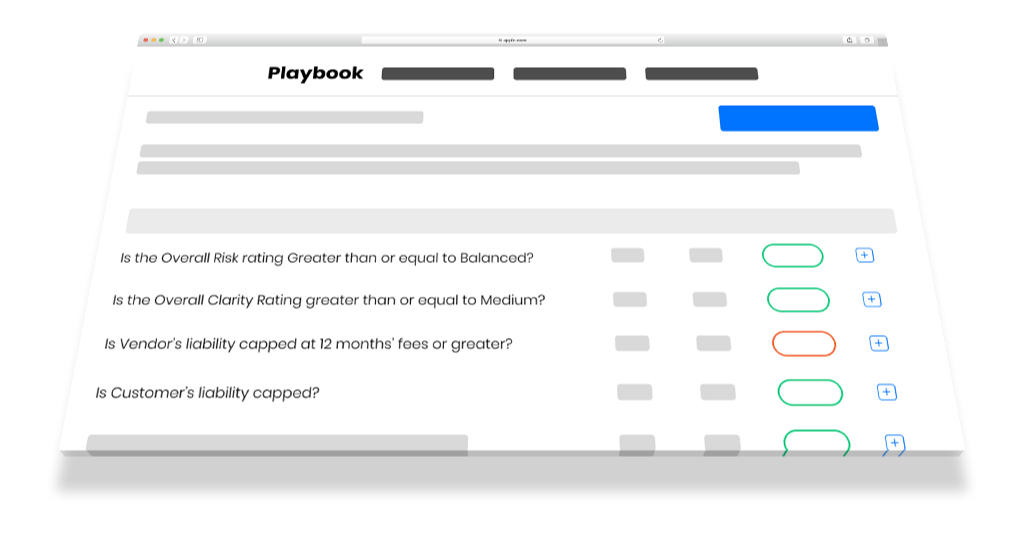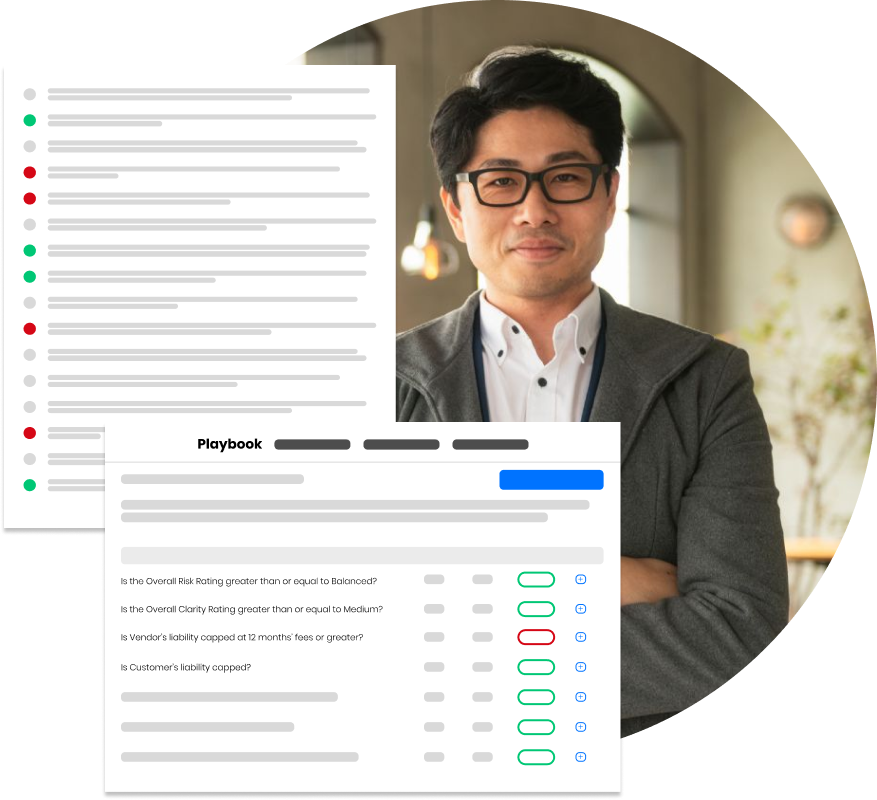 Empower your negotiators with custom playbooks.
With custom playbooks, you can configure acceptance criteria into the TermScout platform so you can quickly identify where third-party paper is and is not aligned with your specific standards.
+ Tailored to your organization's preferred positions
+ Confidence the playbook addresses what you actually care about
+ Ability to iterate and create different versions to address various risk profiles
Leverage market-standard playbooks.
Standard playbooks on the TermScout platform provide the terms and conditions of various contract types and provide clear guidance to negotiators for defending critical provisions, offering variations of these provisions, or holding fast to the provisions as non-negotiable.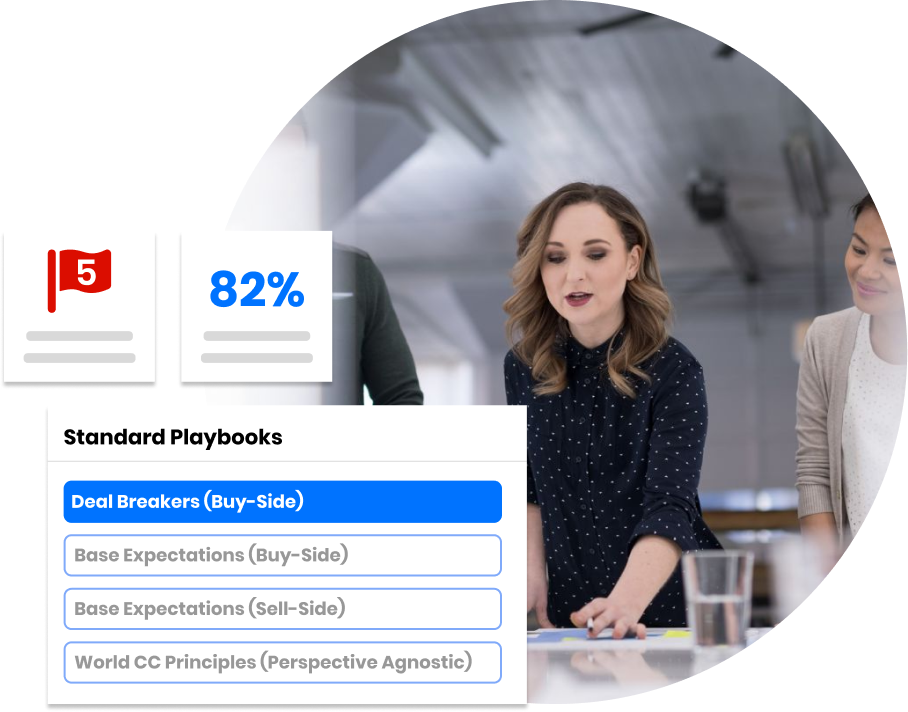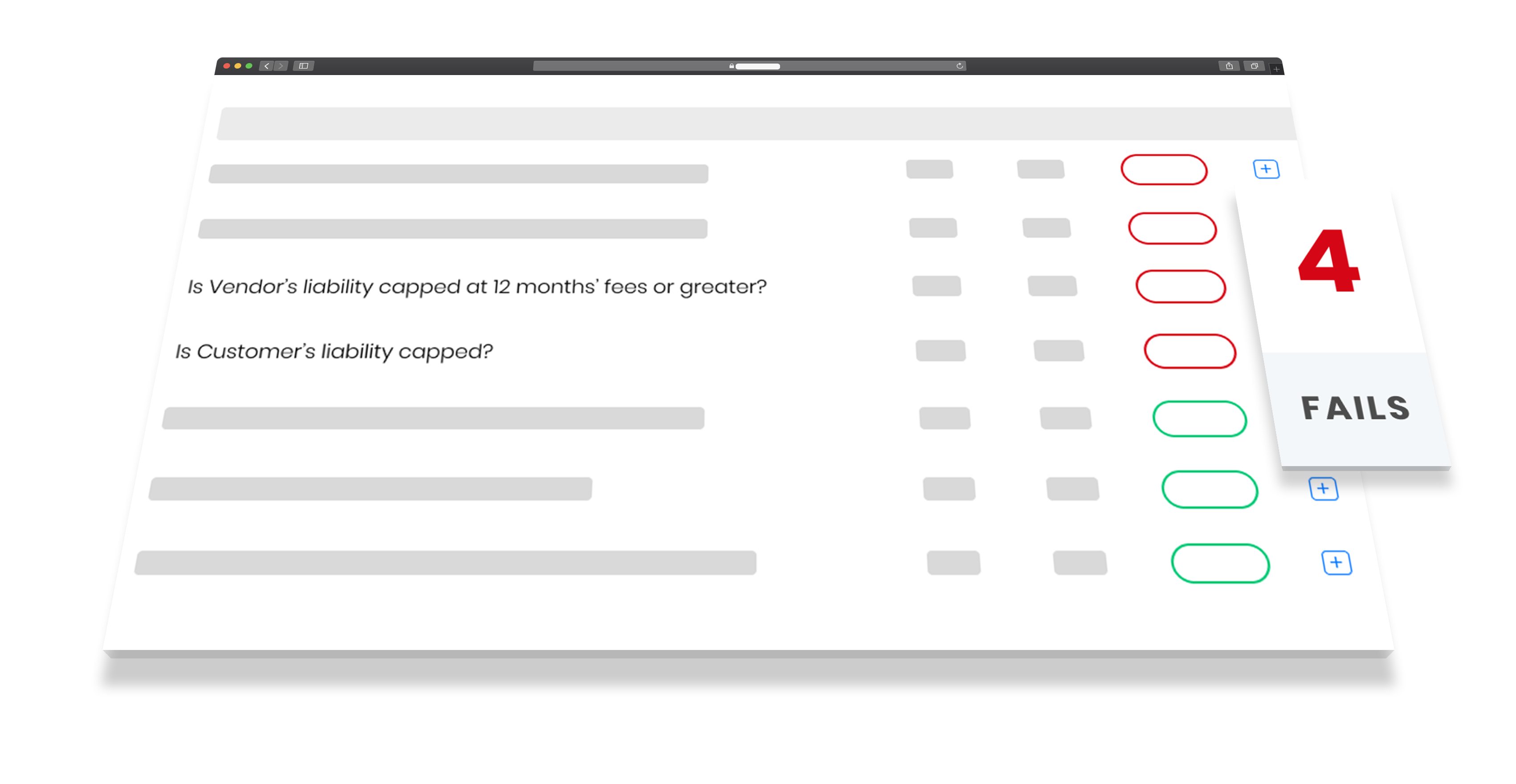 Maximize compliance. Minimize redlining.
You no longer need to review contracts line-by-line!
Streamline your initial contract review and redlining process for smooth negotiations on your terms.

Quickly review all failed clauses to determine where you need to spend time negotiating knowing that all other clauses pass your playbook!

Welcome to frictionless contracting.
Click to explore the world's best contracts.