Translating Contracts Into Structured Data That Matters
Businesses run on contracts. Smart businesses run on contract data.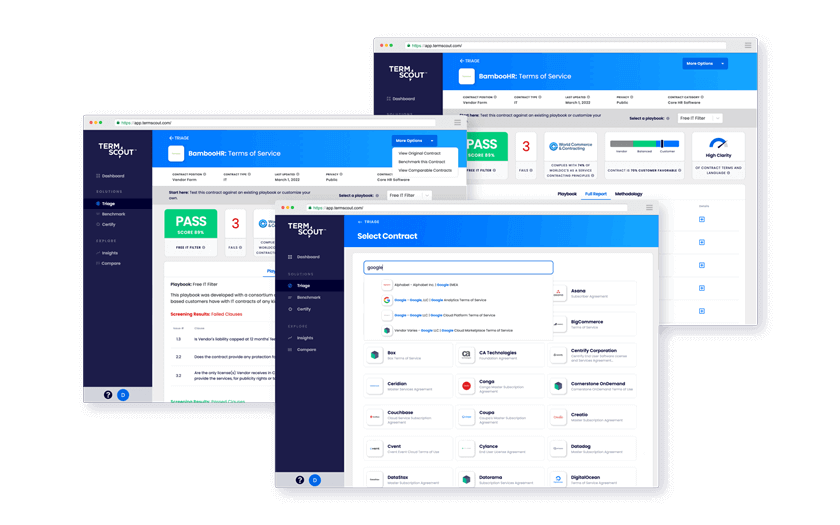 Artificial Intelligence + Contract Experts
Part human, part science, near-perfect accuracy. Our contract review process combines the best of both worlds to deliver structured data needed to navigate contracts with confidence. We make it simple:
Upload a contract, or find one that's already in our database
Watch our patent-pending AI break each contract into answers to every question that matters
Rest assured that our contract experts QC everything we do
Conquer the world with your new contract data because knowledge is power, and nobody understands contracts like you do.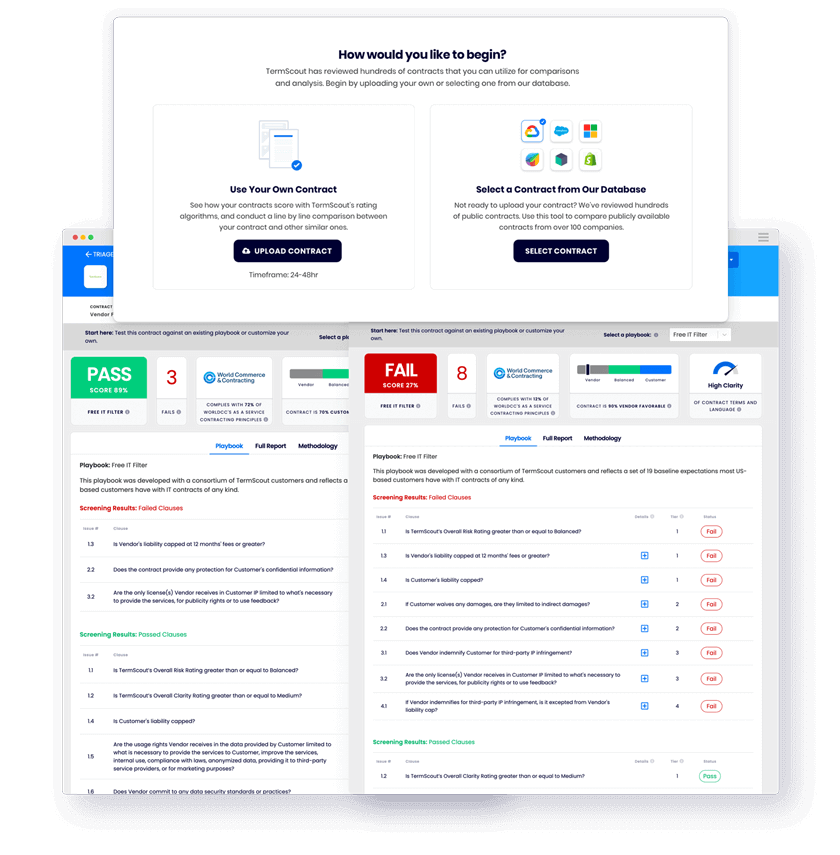 The TermScout Methodology
Everything we do stems from one core belief: data integrity and objectivity are everything in this business.
Our super power is answering detailed and objective questions about what a contract does and does not say. We take incredible pride in making sure that data is accurate, because we know that you won't trust it if it isn't.
Learn More About our Contract Review Process
Experience the Power of A.I. + H.I.
Our combination of artificial intelligence and human intelligence generates contract reviews with over 99% accuracy. Try TermScout for free when assessing your next contract.